30 luglio 2015
New limits from EU on textile articles
Countdown for the entry into force of the restrictions on the use of Nonylphenol Ethoxylates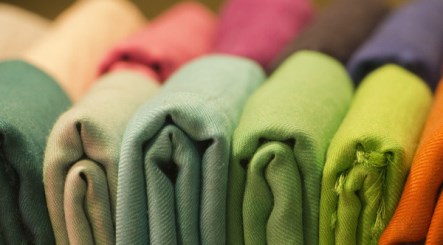 The draft regulation published by the European Commission last May severely restricts the use of Nonylphenol Ethoxylates in textiles. The deadline for comments on the draft has exprired, so the next step is the release of the offcial version.

The paragraph proposed for inclusion – which will amend the Annex XVII of REACH – states that from 60 months from the date of entry into force of the rule, the Nonylphenol Ethoxylates, (C2H40) nC15H240, can not be used in textiles presumably subjected to washing in water during the normal life cycle "in concentrations equal to or greater than 0.01% by weight of the textile article or part of it."
This principle does not apply to second-hand items and to new products made exclusively from recycled textiles.

In line with the Regulation 1007/2011/EU, the "textile product" affected by the new restrictions is defined as any product - not finished, semi-finished or finished - consisting of at least 80% by weight of textile fibers or any another product that contains a part consisting of at least 80% by weight of textile fibers.

At the origin of the restrictions there is the evidence of the long persistence of Nonylphenol Ethoxylates in aquatic environments. These substances, which are highly toxic, are widely used in textile processes.
The new standard will impact on a wide range of products, including articles in cotton, silk and linen – in which Nonylphenols Ethoxylates are employed to aid the consistency of colorants - and the products in denim, in which they are often used for the fabric softening.