Accreditations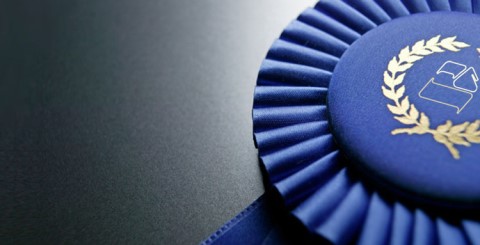 Certified reliability
Each accreditation received by independent organizations and retailers that have their own accreditation system is a guarantee of competence and seriousness. The following selection is an index of the reputation Brachi Testing Services achieved in performing an increasingly wide range of tests.

ACCREDIA
ACCREDIA accreditation attests to the compliance of the laboratory and of many tests it runs with the requirements of UNI CEI EN ISO / IEC 17025, as well as of applicable criteria of UNI EN ISO 9000 (accreditation number 0224).
The list of tests accredited by ACCREDIA can be viewed online.

CNAS
The Hangzhou-based BTS laboratory is accredited by the Chinese National Accreditation Body (CNAS) for all tests in accordance with ISO / IEC 17025.

CMA
Brachi Testing Services is the only Italian laboratory authorized to issue test reports with CMA accreditation, the only legal in China (certificate number 2012111601C).

BAB
Dhaka-based BTS laboratory is accredited by the Bangladesh Accreditation Board (BAB) for mechanical and chemical testing under ISO / IEC 17025 (certificate number 01.032.16).

CPSC
The key to full operation in the US market is the Consumer Product Safety Commission (CPSC) Accreditation. Only laboratories with this credential can issue a certificate of compliance with the safety standards that must accompany by law each child product for the US market (identification number 1216).

INTERWOOLLABS
Brachi Testing Services is an accredited member of the International Association of Wool Textile Laboratories, due to the high level of accuracy acquired in testing and sampling activities (certificate number n.94).

LABINTEX
Through its textile conditioning department, Brachi Testing Services adheres to Labintex, International Union of Conditioning Houses and Independent Laboratories for Textiles.

MARK & SPENCER
Since 1981, Brachi Testing Services has been accrediting by Mark & Spencer, one of the most rigorous international retailer in terms of standards required to its partners.

NEXT
Accuracy, competence, and professionalism demonstrated in testing activities earned Brachi Testing Services the accreditation by Next Group.

COIN-OVIESSE
Brachi Testing Services is a "qualified and approved" laboratory by the Coin-Oviesse Group (certificate number 003-ITA-2011).

DEBENHAMS
Brachi Testing Services is one of the labs nominated by Debenhams, the UK's largest distribution chain with sales outlets in the UK, Ireland and Denmark.