30 marzo 2017
EAC, chip marking of fur garments
Products involved, tags and methods of application, sanctions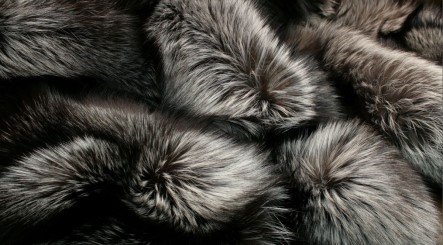 Since August 2016, all natural fur products (or with parts in natural fur) placed on the Russian market must be equipped with an electronic tag. This obligation, introduced as a form of control and anti-counterfeiting, also affects the other countries in the Eurasian Union, i.e. Belarus, Kazakhstan, Armenia and Kyrgyzstan.
More specifically, ware involved are all "clothes, garment appurtenances and other products made with real fur" marked with code 4303. For instance, clothing items with fur inner lining are included. Clothes with fur decorative applications such as cuffs, fringes, etc., on the contrary, are excluded.

The chip marking obligation also applies to clothes in tanned leather (eg. sheepskin coats) and all those products where fur is a characteristic element: covers and carpets in natural fur, fur bags, but also painting rollers.


CONTROL IDENTIFICATION TAG (CIT)

The Control Identification Tag (CIT) is a kind of passport accompanying the single product as well as a protection against duplication risk. Concretely, it is a small strip of flexible material in which a radio frequency identification chip (RFID - Radio Frequency Identification) is integrated.
For natural fur clothing made in Russia CIT is green, while import goods have a red tag.

Labels can be applied by different methods. The choice depends on from the manufacturer and must be made, for the import garments, outside the Union's borders. For this purpose, the importer sends to the abroad producer the necessary tags previously ordered, specifying the exact quantities and the list of all identification codes.
The inner seam is one of the most common application methods, but there is also the so-called hinging: CIT, in this case, is made of plastic and inseparably attached to a structural element of the product. A further option is gluing, where CIT is applied on the garment's label in the form of adhesive.

When goods are ready to be shipped to Russia and the other Eurasian Union countries, the manufacturer is required to declare that they are all equipped with chip and also issue the list of ID numbers.
During the customs clearance, the importer should make a similar declaration, attesting that all goods are marked with CIT and providing a list of ID numbers.
The customs authorities take note of everything in a special register and transfer data to the national central base, where the same information also arrived from the other parties subject to the same law requirement: manufacturers, importers, buyers, those who emit tags, etc.

Evading this cross-checking system is almost impossible. It is a system that encourages producers to prefer reliable partners so as to minimize the sanction risk that, in case of obligation breach, can even be very heavy.
The Code of the Russian Federation for administrative offenses, for example, sets for offenders a fine of up to 300 thousand rubles and the confiscation or destruction of goods. If large batches of goods are involved, the offense becomes criminal, with financial penalties starting from 1 million euro, the confiscation of goods and imprisonment for up to six years.