7 november 2015
Safety of children's clothing
Brachi Testing Services contributes to draft the new standard CEN/TR 16792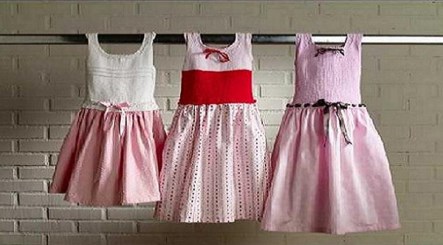 Brachi Laboratory participates with its technicians in the standards activities of the technical committees for the textile and clothing sectors at the Ente Nazionale Italiano di Normazione UNI. In recent years, in particular, Brachi has followed the activities of CEN Technical Committee TC 248, contributing to draft the CEN/TR 16792:2014 Technical Report that UNI transposed in April 2015.

The document, entitled "Safety of children's cloting - Recommendation for the design and manufacture of children's clothing - Mechanical safety", was born from the need to respond to the instructions of the General Product Safety Directive (2001/95/EC). The directive not only requires that all products placed on the market should be safe, but also offers clear guidelines on how clothing items it should be evaluated.
Hence the need to protect minors through an instrument that can measure risks. This tool should consider all stages of production, from conception until distribution, also taking into account the reduced perception of danger by children.

The recommendations on risk assessment contained in the CEN/TR 16792:2014 Technical Report refer to the mechanical safety of the items, providing a useful guide for the selection of fabrics, accessories and eventual cushioning material, as well as the evaluation of stitching yarns. In this regard, for example, the yarns consisting of discontinuous fibers are considered better than those caracterized by continuous filaments, which most frequently can cause entrapment ischemia.

The appendices of the Technical Report describes the methods for the correct application of accessories and "small parts" like zip and buttons, both those which can be grasped and those stuck to the surface of the product (non-grippable components).

Nelle appendici del Rapporto Tecnico vengono illustrati i metodi per la corretta applicazione – e valutazione delle forze necessarie alla loro rimozione – degli accessori e "piccole parti" in genere come zip e bottoni, sia quelli afferrabili che quelli incollati sulla superficie del capo (non-grippable components).

Many aspects concerning the safety of children's garnment are not directly included in the Technical Report. However, being the subject of standardization by other technical bodies they should considered from the earliest stages of design. Chemical safety, thermal protection (against heat or cold), the risk of overheating and the risk of flammability are just some of these aspects.

In addition to clothing and all accessories/ornaments mounted thereon, the guide also applies to hats, gloves, scarves, socks and other clothing items for children aged 0 to 14 years.
The following categories are excluded:
a) children's products such as bibs, nappies and pacifiers;
b) footwear such as boots, shoes and slippers;
c) toys and other items sold together to clothing.

An important point, finally, concerns the steps to follow for proper risk assessment, ie: hazard identification, the subsequent identification of risks associated with each of the hazards and removal of hazards where possible. As regards the dangers which can not be removed, the rule is to reduce the associated risks to an acceptable level.